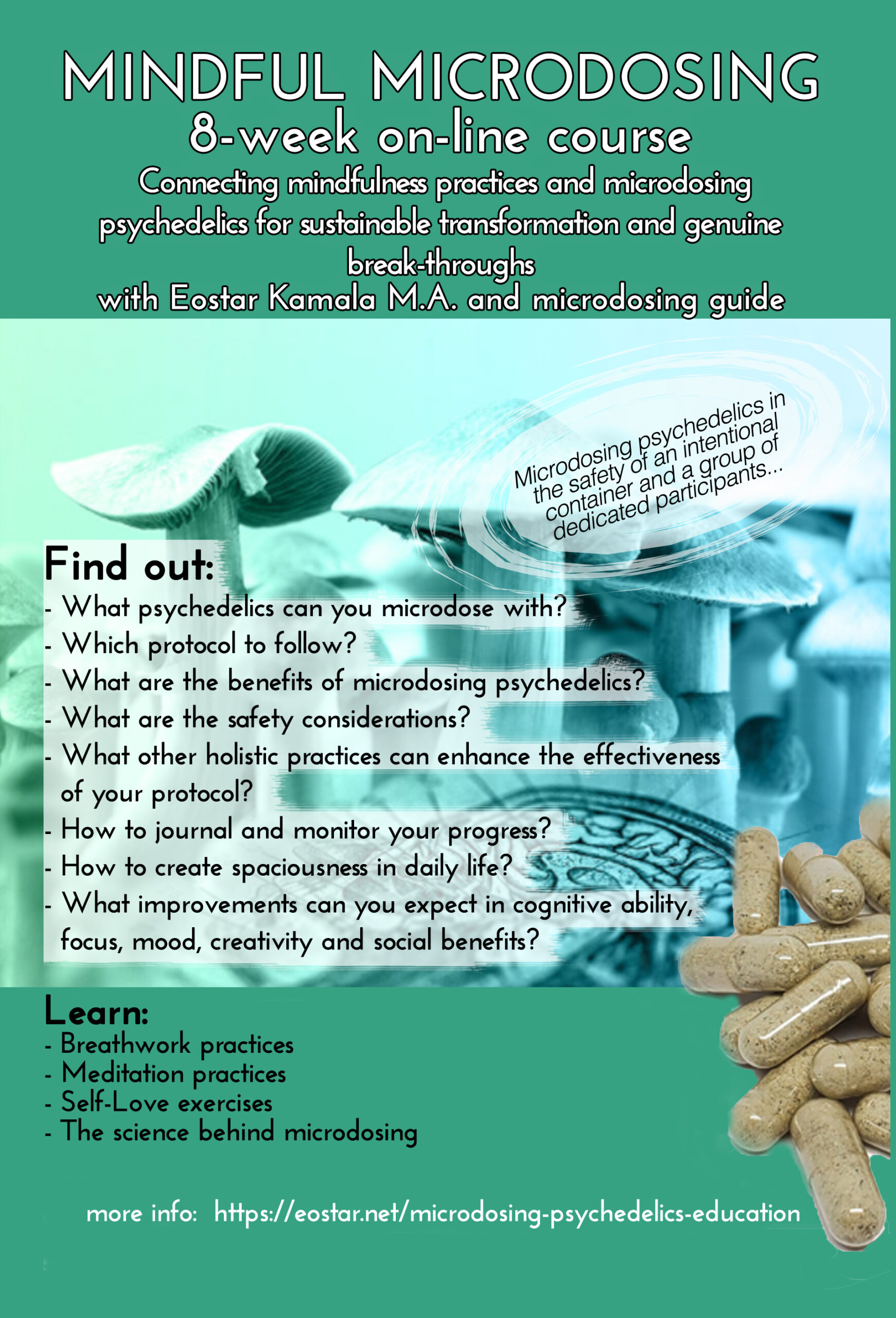 WELCOME TO THE MINDFUL MICRODOSING 8-WEEK ON-LINE COURSE!
Thank you for your purchase!
Below please find the link to the Zoom calls!
Eostar Kamala is inviting you to a scheduled Zoom meeting.
Topic: Mindful Microdosing
Time: This is a recurring meeting on Tuesdays 7:00- 8:30 pm, starting on May 16th. The group will be meeting on Zoom for 8 weeks.
Join Zoom Meeting
https://us06web.zoom.us/j/2421633606
Meeting ID: 242 163 3606
Passcode: X3ndYd
One tap mobile
+16694449171,,2421633606#,,,,*870832# US
+17207072699,,2421633606#,,,,*870832# US (Denver)
Dial by your location
+1 669 444 9171 US
+1 720 707 2699 US (Denver)
+1 253 205 0468 US
+1 253 215 8782 US (Tacoma)
+1 346 248 7799 US (Houston)
+1 719 359 4580 US
+1 360 209 5623 US
+1 386 347 5053 US
+1 507 473 4847 US
+1 564 217 2000 US
+1 646 558 8656 US (New York)
+1 646 931 3860 US
+1 689 278 1000 US
+1 301 715 8592 US (Washington DC)
+1 305 224 1968 US
+1 309 205 3325 US
+1 312 626 6799 US (Chicago)
Meeting ID: 242 163 3606
Passcode: 870832
Find your local number: https://us06web.zoom.us/u/kVmN2fjDb
MINDFUL MICRODOSING: AN 8-WEEK ON-LINE COURSE
CURRICULUM
Each class starts with "check-ins" and question-and-answers. After that we discuss the topics of the day, which will be the following:
1 Microdosing FAQs – the basics:
What choices do we have?

 

What protocols to follow and why?
What is the right amount for me?
2 Leading teachers in the field of microdosing psychedelics:
Dr James Fadiman
Paul Stamets
Other people worth reading/listening
How are the teachings similar/different?
3 Your brain on psychedelic drugs + introducing breathwork exercises
Understanding the effects of psychedelics on the brain: the serotonergic system, receptor binding, inhibitory signals
What is the Default Mode Network?
Benefits of breathwork and similarities between the effects of breathwork and psychedelics
How to use breathwork on our "days off"?
Breathwork: Vyana Vayu
4 Mini rituals and intention setting + Introducing new breathwork exercises
The power of setting an intention
The power of ritual
How to create spaciousness in daily life?
Expressing gratitude
Establishing connection with plant spirits
Breathwork: Breath of Fire, Alkaline Breath, Gasping Breath
5. How to journal for microdosing? + Introducing meditation techniques
How tomonitor our progress?

 

What new life-style changes have we naturally been drawn to?
New signs of creativity observed
New meditation techniques introduced
6 The psychedelic afterglow effect + Breathwork practice
Heightened senses (taste, smell, vision, etc)
Feeling of interconnectedness with others, increased feeling of oneness with other humans
Persisting positive mood enhancements
Breathwork practice
7 What other supplements can enhance the efficacy of our protocol? What are nootropics? + Meditation exercise
Learning about nootropics such as:
Niacin

 

L-Theanine

 

L-Tyrosene

 

5-HTP

 

Lion's Mane

 

Cordyceps

 

Bacopa

 
8  Can microdosing help with breaking addictive habits? + Self-Love exercise
What is addiction?
What is a coping mechanism?
Seratonine Vs Dopamine
How does Cortisol affect Dopamine levels?

 

What is healthy Self-Love?
Self Love exercise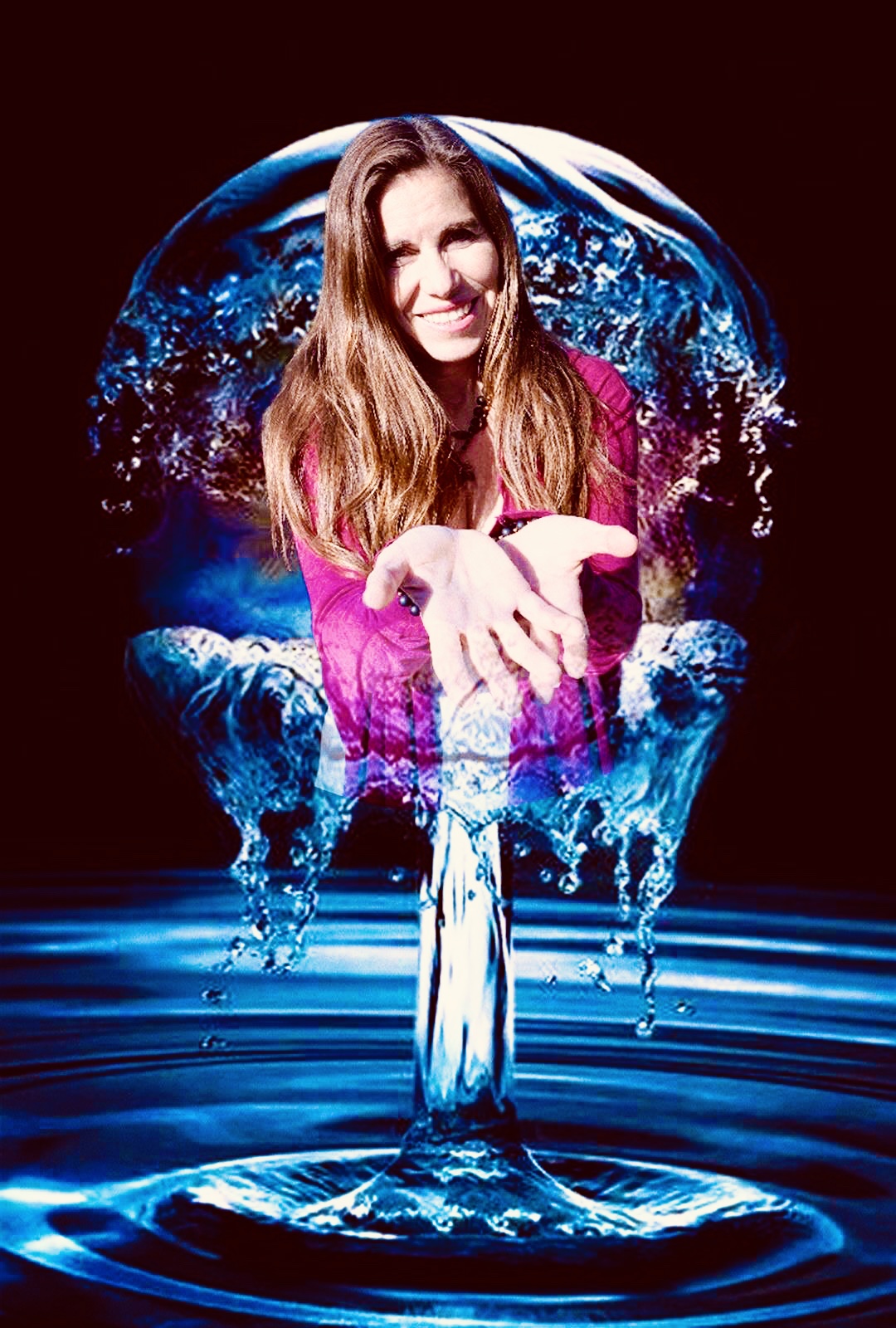 TESTIMONIALS 
 "I am so grateful for Eostar's leadership of this zoom call.  I learn new things every week and there's a group of people I am inspired by.  Because of this I have been staying on my protocol and I have been experiencing real break-throughs. "  
Sunny  
My Experience
therapeutic transformational coaching
trauma-informed coaching
Internal Family Systems coaching
breathwork teaching/facilitating 
shamanic healing
founding "The Life Giving Path" 
yoga teaching
sound healing
sacred ceremonial facilitating
 My Education
"Anatomy of Awakening" – Certified Breathwork Practitioner Training (The Breath Center, 2019)
Internal Family Systems in Coaching ( 2021)
Recall Healing Levels 1-3  (with Dr. Michelle LaMasa Schrader, 2021)
The Self Love Course (online with Teal Swan, 2020)
Shamanic training in Peru (2016-2017)
Theta Healing (with Judy Dragon, 2012)
Birth Into Being ( with Elena Tonetti, 2011)
Certified Yoga Instructor training (Sivananda Yoga Farm, Grass Valley, 2006)

Teacher of English Language and Literature, MA ( ELTE University, Budapest 1996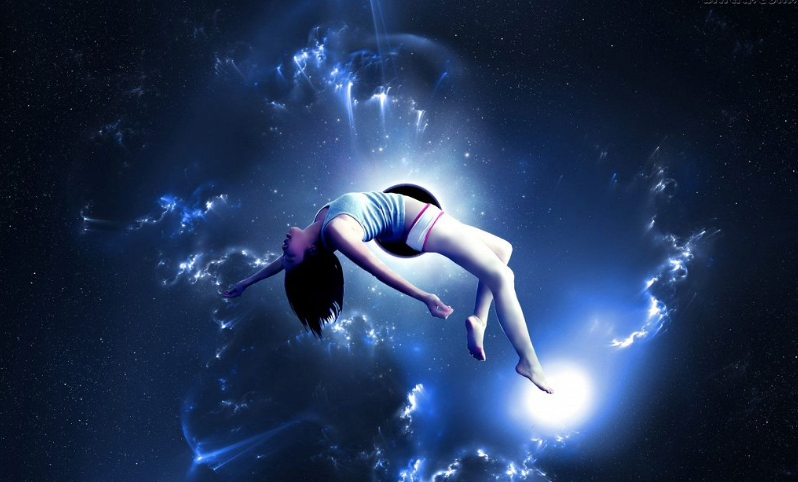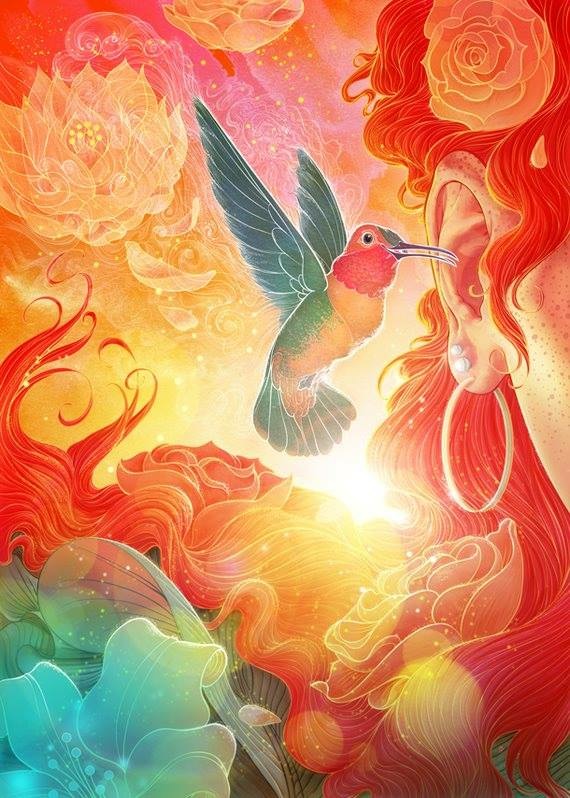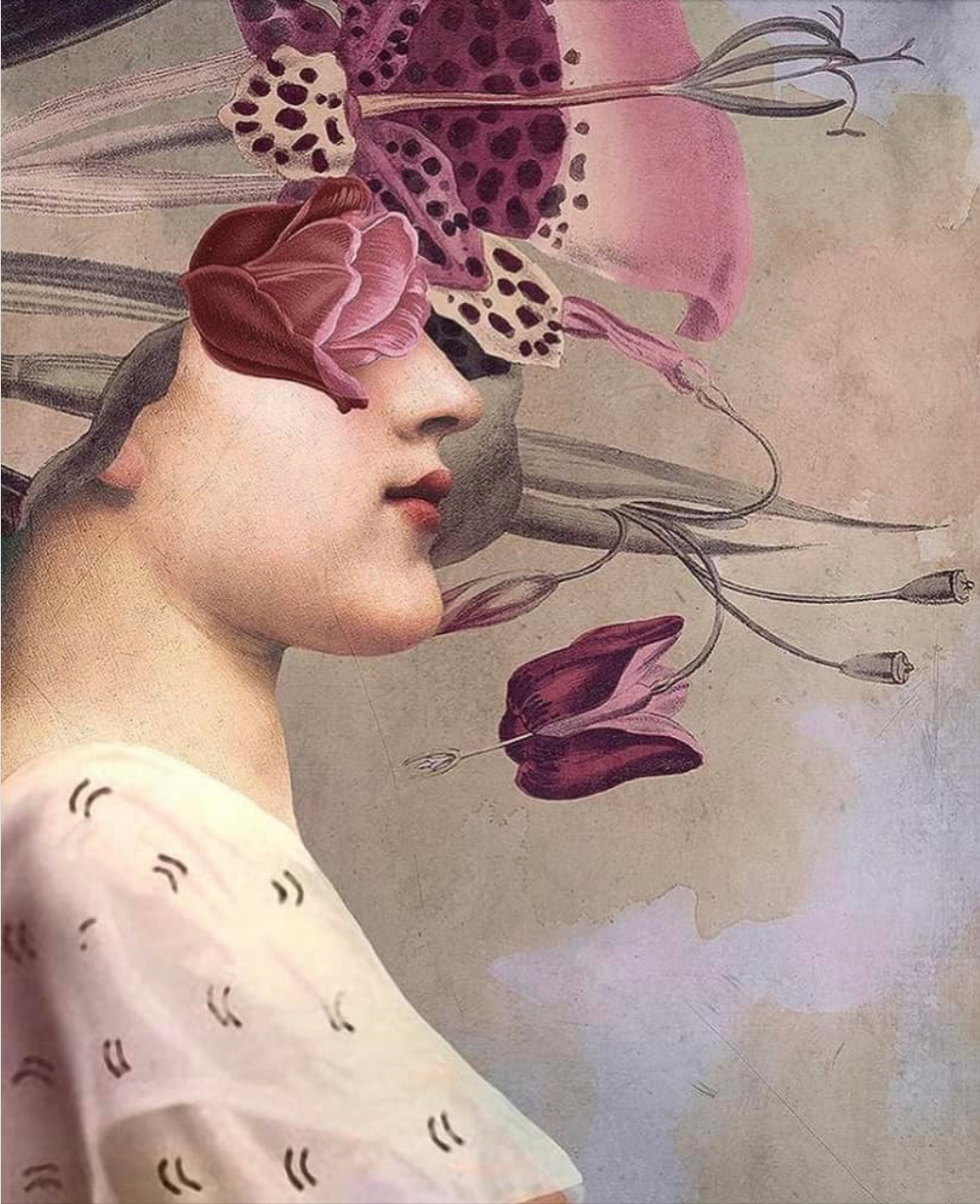 Contact Me
Ask a question or book an appointment below. Email or text message!
Sebastopol, California, USA